Historic NURBURGRING track up for sale
Historic NÜRBURGRING track up for sale, listed on CarProperty.com for $161 million
A buyer who wants to preserve the historic nature of this German motorsports track has been identified
October 10, 2013  Los Angeles, CA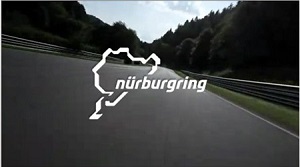 When one of the most historic automobile tracks in the world filed for bankruptcy protection earlier this year, there was cause for concern. Who would buy the historic Nürburgring racetrack? What would the potential buyers do with the track and what would the ramifications of the sale be on the automotive community and the auto enthusiast community?
     Owners of the track, with quoted debts of more than $450 million, turned to CarProperty.com to help publicize the track's sale, and find potential suitors. The listing at CarProperty.com has the legendary race circuit listed at a price of $161 million.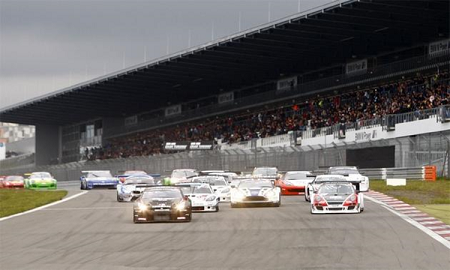 One such suitor rumored to be interested is the German automobile club, ADAC. According to several reliable sources, that group is planning on buying the historic Nürburgring racetrack. ADAC is the second-biggest auto club in the world. ADAC President Peter Meyer said, "The Nürburgring is without a doubt the birthplace of German motorsports. You can call it an automobile artifact. Therefore, we've started our effort to preserve this sporting facility for the future."
     The entire Nürburgring facility is up for sale including the Nordschleife racetrack, Grand Prix track, amusement park and hotel. Business analysts estimate the value of the whole Nürburgring to be worth around $157 million. However, some are concerned that the Nürburgring will be sold off as a complete package or sold piece-by-piece.
     That could leave enthusiasts out if the hugely popular tourists drives, where anyone with any car can turn up and run the fabulous Nordschleife track, are deemed not part of the future financial plans.
     The German track also remains a mecca for automakers that test and develop high-performance cars on the Nordschleife. Some have even suggested that a group of manufacturers may get together to buy parts of the track.  That's why it's being listed on CarProperty.com, to attract the best possible buyer for this historic track. CarProperty's strategic combination of luxury real estate and car collectors makes this listing ideal and well targeted.
     See the complete story, and listing at CarProperty.com.
About CarProperty.com: This is the #1 place on the internet for the real estate needs for car collectors, automotive business owners, large families and car enthusiasts. This is where car properties can be posted if they are for sale or for rent. CarProperty.com has uncovered a hidden market through the power of disruptive internet technology and plans to increase the efforts going forward. The CarProperty.com home page shows a great mix of niche real estate categories and offers categories to help find classic cars, motorcycles and trucks while also providing a place for sellers to post them. Please contact us for options and details.
###
FOR IMMEDIATE RELEASE:     
Contact Person:                                     Jimmy Dinsmore
Company:                                              CarProperty.com
Phone:                                                   888-320-GARAGE (4272)
Email:                                                    press.releases@carproperty.com 
Previous Press Stories:                                http://carproperty.com/press-coverage.htm