Tribes 2 TribesNext FREE First Person Shooter is what I play online.
Imagine HALO with JetPacks and furious online team gameplay with a variety of  Vehicles, Weapons, Packs and Armour levels to suit all types of play in massive multiplayer worlds.
 Forget COD and the rest of the boring fps genres, TribesNext gives you the opportunity to showcase your real skills!
THIS IS AN OLD GAME – RUNS ON ANY PC OS even Linux AND IS ADDICTIVE IN THE EXTREME!!
THAT IS WHY PEOPLE ARE STILL PLAYING IT AFTER ALL THIS TIME to 2014.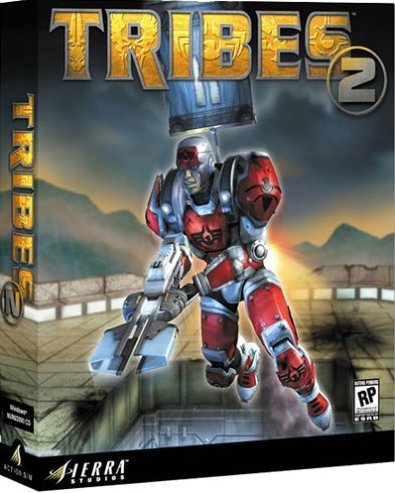 TribesNext is a FREE system that allows all to play Tribes 2 yet again in 2014 FREE.
They have created their own authentication and master server and are working on getting the community features back up and running as well.
The T2 Classic modification brings speed and intensity back to the Tribes II game. The majority of the changes revolve around creating a faster and more exciting game play experience.
Visit TribesNext.com  http://tribesnext.com/
WHAT IS TRIBESNEXT?   TribesNext is completely free to Download and PLAY!!.  NO EXTRAS to be bought!
TribesNext is a community initiative to restore online functionality to TRIBES 2, Dynamix's final entry to the Tribes series.
The patch allows players to create new accounts, host and join online servers, and have a generally kick-ass time.
http://www.tribaloutpost.com/
In 2005 the lack of followership of Tribes 2 started the downfall of many major Tribes related websites, including Tribes2Maps.com.
Tribes2Maps.com decided to close it doors. Sfphinx offered to take over proprietorship of Tribes2Maps.com and with a little convincing and a few good references Bytor agreed.
In mid to late 2005 Sfphinx decided to start an entire new website called TribalOutpost.com to take the place of Tribes2Maps.com. Shortly thereafter the house-of-style.com and a few other sites decided to shutdown. We absorbed the content into TribalOutpost.com making it the largest repository of Tribes related data in existence.
All content is freely provided to all, and hopefully will stay that way, as always any contributions are always accepted.
Long live Tribes! This is my real life wife ready to play…. well 25 years ago anyway.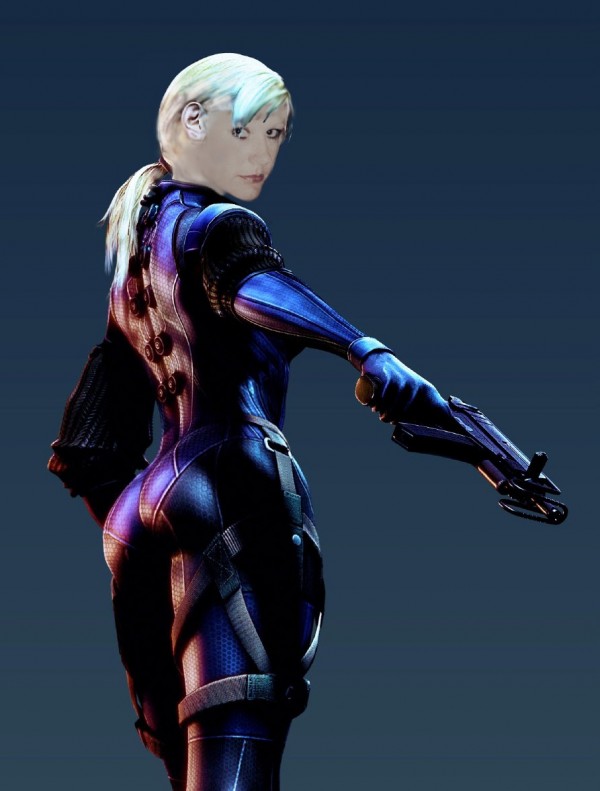 If you have problems logging onto the T2 servers with a message about "Replay Attempts" you need a file called "override.cs" in your base/scripts/autoexec folder.
To create this file copy the text at the bottom of this post into a Notepad .txt file and name it "override.cs"
Download the maps at http://t2.branzone.com/scripts/zMap-Packs/AllCompMapPackS8.zip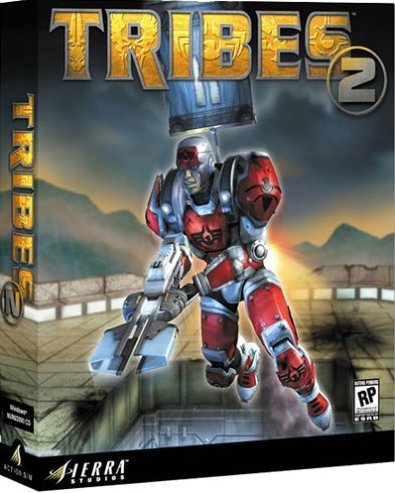 Tribes 2 Offical Game Play Video
http://www.youtube.com/watch?v=yR3Ftt07mDQ
Tribes 2 Introduction
http://www.youtube.com/watch?v=mJ6j16ilUK0&feature=related
Tribes 2: yavor – Now we are free
http://www.youtube.com/watch?v=AB-mEvbj404&feature=related
Tribes 2: DOF – The DOFMies
http://www.youtube.com/watch?v=kIuDH5dTGpQ&feature=fvw
Tribes 2 Classic |R| vs -IA- on Surreal
http://www.youtube.com/watch?v=igjM6KOm8ZE&feature=related
Tribes 2 – Automatic X – Mortar Madness
http://www.youtube.com/watch?v=IY1cuqCQk5c
3w.Goofy "teh ug movie" Tribes 2 Classic Movie 5
http://www.youtube.com/watch?v=8QfXrq41EQI
Tribes 2 – inflow – Tribes Next
http://www.youtube.com/watch?v=2wgwwpbh91Q
| | | | | | | | | | |
| --- | --- | --- | --- | --- | --- | --- | --- | --- | --- |
| Player | Score | Kills | Deaths | K/D Ratio | Suicides | Team Kills | Caps | Grabs | C/G Ratio |
| EnvyAcid | 243289 | 16657 | 16752 | 0.99 | 8640 | 844 | 665 | 374 | 1.78 |
| Sylock | 182859 | 14472 | 6799 | 2.13 | 1849 | 536 | 197 | 171 | 1.15 |
| Winged Warrior | 198579 | 12554 | 7981 | 1.57 | 2825 | 565 | 848 | 652 | 1.3 |
| Exquisite | 148759 | 11336 | 7759 | 1.46 | 582 | 265 | 215 | 176 | 1.22 |
| The D_e_V_i_L | 149400 | 8614 | 7023 | 1.23 | 2183 | 384 | 679 | 924 | 0.73 |
| Asparagus Piss | 126187 | 8366 | 4413 | 1.9 | 2314 | 426 | 275 | 363 | 0.76 |
| Heat_ | 121470 | 7755 | 6849 | 1.13 | 3903 | 424 | 456 | 436 | 1.05 |
| Halo 2 | 110999 | 7611 | 4413 | 1.72 | 1640 | 276 | 361 | 315 | 1.15 |
| -)ShadowKiller(- | 93131 | 7214 | 3612 | 2 | 4666 | 351 | 168 | 110 | 1.53 |
| -Berserker- | 107076 | 6975 | 4293 | 1.62 | 925 | 482 | 439 | 451 | 0.97 |
| Morgor | 88487 | 6800 | 3925 | 1.73 | 832 | 261 | 125 | 150 | 0.83 |
| Krell | 94946 | 6609 | 7385 | 0.89 | 1027 | 436 | 284 | 289 | 0.98 |
| 43 dollars | 91007 | 6556 | 2430 | 2.7 | 1114 | 228 | 258 | 209 | 1.23 |
| BOSS_DOGG | 102736 | 6531 | 3014 | 2.17 | 3106 | 294 | 430 | 374 | 1.15 |
| Icehawk^13^ | 69300 | 6526 | 9206 | 0.71 | 1454 | 1426 | 82 | 12 | 6.83 |
| Spongebath | 83941 | 6500 | 6915 | 0.94 | 1792 | 449 | 110 | 154 | 0.71 |
| Carbonunit^ | 80430 | 6381 | 2894 | 2.2 | 1012 | 263 | 59 | 62 | 0.95 |
| Stormcrow IV | 86498 | 6196 | 3262 | 1.9 | 1412 | 214 | 189 | 134 | 1.41 |
| ZuMie | 111666 | 6171 | 9326 | 0.66 | 2192 | 348 | 677 | 669 | 1.01 |
| verve_ | 92768 | 5939 | 3755 | 1.58 | 1932 | 178 | 329 | 344 | 0.96 |
| OrieN | 85446 | 5814 | 3050 | 1.91 | 663 | 205 | 278 | 304 | 0.91 |
| Zergon MA | 59589 | 5665 | 4099 | 1.38 | 943 | 1020 | 29 | 30 | 0.97 |
| FallenOne | 87461 | 5597 | 4042 | 1.38 | 906 | 238 | 353 | 297 | 1.19 |
| ReD ToRnado | 100444 | 5596 | 5938 | 0.94 | 1288 | 358 | 535 | 498 | 1.07 |
| Synaux | 74241 | 5453 | 3275 | 1.67 | 915 | 300 | 39 | 21 | 1.86 |
| e n i g m a | 81166 | 5427 | 2601 | 2.09 | 1816 | 155 | 304 | 160 | 1.9 |
| Ramse3 | 84267 | 5406 | 2802 | 1.93 | 1301 | 342 | 356 | 347 | 1.03 |
| dibs | 91331 | 5344 | 2891 | 1.85 | 1434 | 477 | 520 | 495 | 1.05 |
| baconator | 84992 | 5267 | 3722 | 1.42 | 705 | 144 | 314 | 242 | 1.3 |
| fASE-2 | 75763 | 5253 | 4535 | 1.16 | 1822 | 148 | 216 | 301 | 0.72 |
| mistcane | 81684 | 5227 | 1755 | 2.98 | 1578 | 178 | 399 | 308 | 1.3 |
| –Big Zorak– | 74520 | 5118 | 2427 | 2.11 | 400 | 271 | 117 | 99 | 1.18 |
| SUPAMAN | 65058 | 5026 | 3045 | 1.65 | 807 | 154 | 103 | 26 | 3.96 |
| Sami-FIN | 233863 | 4983 | 21287 | 0.23 | 626 | 101 | 2483 | 1945 | 1.28 |
| 7th_Bishop | 87018 | 4781 | 7622 | 0.63 | 1160 | 614 | 315 | 499 | 0.63 |
| AlphaSentinel | 61916 | 4684 | 4793 | 0.98 | 604 | 255 | 112 | 105 | 1.07 |
| sajent | 70100 | 4683 | 3268 | 1.43 | 941 | 209 | 213 | 150 | 1.42 |
| Hayabu | 74904 | 4630 | 4325 | 1.07 | 2029 | 340 | 326 | 375 | 0.87 |
| Cut-N-Shoot | 62144 | 4395 | 10885 | 0.4 | 1292 | 298 | 174 | 276 | 0.63 |
| RU-XerYuS | 70754 | 4378 | 4605 | 0.95 | 610 | 220 | 157 | 158 | 0.99 |
| Shivan- | 74071 | 4370 | 3401 | 1.28 | 1108 | 216 | 346 | 413 | 0.84 |
| rileygarbels | 76631 | 4320 | 6890 | 0.63 | 1404 | 143 | 410 | 573 | 0.72 |
| Tracker | 68350 | 4192 | 3568 | 1.17 | 556 | 254 | 214 | 285 | 0.75 |
| UDUD | 60479 | 4147 | 2276 | 1.82 | 720 | 130 | 85 | 67 | 1.27 |
| Firepower | 69824 | 4069 | 3493 | 1.16 | 1284 | 156 | 361 | 346 | 1.04 |
| NightWear | 62817 | 4038 | 3069 | 1.32 | 668 | 272 | 251 | 194 | 1.29 |
| clownboat!!1 | 54126 | 3940 | 2107 | 1.87 | 544 | 180 | 86 | 96 | 0.9 |
| Neutron | 46184 | 3883 | 3073 | 1.26 | 259 | 60 | 52 | 36 | 1.44 |
| VELOCIRAPTORZORZ | 58778 | 3859 | 2212 | 1.74 | 980 | 225 | 190 | 187 | 1.02 |
| Dark Omen | 58767 | 3791 | 4429 | 0.86 | 442 | 360 | 149 | 272 | 0.55 |
| Red Fraction | 54774 | 3681 | 1663 | 2.21 | 1757 | 243 | 181 | 184 | 0.98 |
| Thraque | 67026 | 3636 | 4822 | 0.75 | 935 | 244 | 378 | 421 | 0.9 |
| PinkBunnay | 51966 | 3579 | 2384 | 1.5 | 873 | 118 | 150 | 125 | 1.2 |
| ACE007 | 60626 | 3484 | 3944 | 0.88 | 891 | 560 | 320 | 312 | 1.03 |
| ClubKid | 48493 | 3426 | 4926 | 0.7 | 1058 | 284 | 84 | 115 | 0.73 |
| lghtspd | 58535 | 3407 | 2676 | 1.27 | 1258 | 149 | 309 | 369 | 0.84 |
| Videogame_Dad | 58137 | 3370 | 1828 | 1.84 | 904 | 250 | 323 | 283 | 1.14 |
| Gholan | 51884 | 3320 | 2819 | 1.18 | 2008 | 135 | 213 | 147 | 1.45 |
| KuGelblitZ | 49659 | 3296 | 3806 | 0.87 | 1041 | 206 | 165 | 125 | 1.32 |
| Biker | 56983 | 3284 | 5538 | 0.59 | 268 | 297 | 154 | 144 | 1.07 |
| effoe | 52132 | 3222 | 2590 | 1.24 | 474 | 95 | 223 | 217 | 1.03 |
| Ashleigh! | 41083 | 3185 | 1046 | 3.04 | 866 | 105 | 47 | 24 | 1.96 |
| ^Rayne | 52086 | 3154 | 2405 | 1.31 | 674 | 128 | 255 | 262 | 0.97 |
| 2SmOkeD-FIN | 50997 | 3148 | 3699 | 0.85 | 949 | 191 | 221 | 158 | 1.4 |
| Joker4ever | 43371 | 3144 | 2373 | 1.32 | 858 | 347 | 137 | 152 | 0.9 |
| Crusher | 50985 | 3120 | 3236 | 0.96 | 1907 | 312 | 149 | 205 | 0.73 |
| MODAC1 | 38151 | 3116 | 2694 | 1.16 | 435 | 243 | 76 | 18 | 4.22 |
| HeXy | 43072 | 3109 | 912 | 3.41 | 525 | 119 | 113 | 103 | 1.1 |
| 0wnj0o | 75181 | 3061 | 5418 | 0.56 | 1169 | 195 | 646 | 880 | 0.73 |
| Tea Party | 37876 | 3046 | 2615 | 1.16 | 446 | 149 | 81 | 45 | 1.8 |
| Thaen | 51689 | 3018 | 1889 | 1.6 | 753 | 165 | 238 | 253 | 0.94 |
| ]I[Soc | 37714 | 2879 | 2433 | 1.18 | 555 | 192 | 58 | 79 | 0.73 |
| L!ghts? | 37150 | 2813 | 2735 | 1.03 | 470 | 102 | 57 | 40 | 1.43 |
| Lockout | 45407 | 2811 | 3094 | 0.91 | 687 | 36 | 168 | 117 | 1.44 |
| TheMediocre | 41318 | 2798 | 1462 | 1.91 | 1448 | 91 | 49 | 55 | 0.89 |
| TribalWear | 44878 | 2768 | 2284 | 1.21 | 517 | 150 | 216 | 166 | 1.3 |
| bert | 41936 | 2752 | 1334 | 2.06 | 273 | 88 | 150 | 153 | 0.98 |
| iplaytribe | 42687 | 2748 | 907 | 3.03 | 482 | 55 | 123 | 133 | 0.92 |
| esperen | 38647 | 2720 | 1383 | 1.97 | 593 | 65 | 88 | 90 | 0.98 |
| ryanator | 41695 | 2688 | 1640 | 1.64 | 930 | 163 | 102 | 108 | 0.94 |
| bran | 44706 | 2671 | 1826 | 1.46 | 1086 | 160 | 169 | 209 | 0.81 |
| Spitfyr | 33924 | 2651 | 1855 | 1.43 | 327 | 237 | 63 | 51 | 1.24 |
| poopster | 37633 | 2648 | 3741 | 0.71 | 964 | 280 | 95 | 111 | 0.86 |
| Gangnam Style | 38486 | 2630 | 1010 | 2.6 | 337 | 60 | 99 | 103 | 0.96 |
| Wormwood | 43936 | 2594 | 2579 | 1.01 | 591 | 162 | 151 | 160 | 0.94 |
| –Gunther– | 38826 | 2574 | 2049 | 1.26 | 884 | 245 | 96 | 113 | 0.85 |
| ItchySnatch | 31411 | 2561 | 4794 | 0.53 | 1025 | 637 | 48 | 57 | 0.84 |
| Tippy Skippy | 27742 | 2533 | 2303 | 1.1 | 641 | 83 | 14 | 9 | 1.56 |
| Hinton2009 | 32982 | 2524 | 3424 | 0.74 | 522 | 413 | 43 | 47 | 0.91 |
| Slicer777 | 34788 | 2523 | 6108 | 0.41 | 1160 | 512 | 73 | 99 | 0.74 |
| Phix | 31014 | 2486 | 2062 | 1.21 | 240 | 112 | 35 | 5 | 7 |
| codak | 64770 | 2449 | 3259 | 0.75 | 1112 | 169 | 645 | 763 | 0.85 |
| Oversteer | 45885 | 2426 | 2969 | 0.82 | 383 | 105 | 230 | 181 | 1.27 |
| John McClane | 36748 | 2415 | 2259 | 1.07 | 1212 | 160 | 136 | 129 | 1.05 |
| Dirk | 29517 | 2414 | 1370 | 1.76 | 256 | 161 | 26 | 18 | 1.44 |
| Heismanziel | 38539 | 2410 | 925 | 2.61 | 428 | 77 | 132 | 128 | 1.03 |
| markopolis | 29246 | 2392 | 1451 | 1.65 | 295 | 89 | 66 | 51 | 1.29 |
| zelta1 | 32605 | 2383 | 1206 | 1.98 | 379 | 109 | 91 | 89 | 1.02 |
| gibbs | 35200 | 2379 | 1619 | 1.47 | 537 | 30 | 80 | 34 | 2.35 |
| Etabob | 32742 | 2362 | 2324 | 1.02 | 553 | 123 | 75 | 52 | 1.44 |
| reap | 47340 | 2323 | 3027 | 0.77 | 878 | 251 | 276 | 304 | 0.91 |
| helvetica | 36069 | 2285 | 1864 | 1.23 | 343 | 85 | 154 | 119 | 1.29 |
| Mr Chuck Norris | 30528 | 2268 | 1335 | 1.7 | 603 | 183 | 32 | 38 | 0.84 |
| [M]omo | 35287 | 2249 | 1982 | 1.13 | 194 | 157 | 103 | 115 | 0.9 |
| BRAN LAN 2013 | 29019 | 2223 | 694 | 3.2 | 318 | 78 | 61 | 43 | 1.42 |
| d a v e | 31236 | 2219 | 1063 | 2.09 | 510 | 50 | 71 | 46 | 1.54 |
| himsELF | 29901 | 2187 | 1533 | 1.43 | 274 | 137 | 89 | 96 | 0.93 |
| learningtofly | 40689 | 2181 | 1841 | 1.18 | 907 | 142 | 265 | 331 | 0.8 |
| -DM- | 32005 | 2169 | 1295 | 1.67 | 333 | 148 | 97 | 66 | 1.47 |
| Explicit! | 30408 | 2168 | 2039 | 1.06 | 1127 | 141 | 79 | 59 | 1.34 |
| Kla$ | 27062 | 2162 | 1219 | 1.77 | 332 | 78 | 34 | 12 | 2.83 |
| DrJekyll | 24886 | 2157 | 857 | 2.52 | 702 | 250 | 18 | 7 | 2.57 |
| CoJack | 31664 | 2151 | 1217 | 1.77 | 738 | 99 | 68 | 52 | 1.31 |
| Phury | 35511 | 2057 | 1865 | 1.1 | 385 | 124 | 23 | 3 | 7.67 |
| au64yrOldFart | 22852 | 2038 | 3898 | 0.52 | 736 | 612 | 48 | 30 | 1.6 |
=====================TEXT FOR override.cs T2 login to game servers problem – dont copy this or the dashed bottom line===============
function clientCmdt2csri_decryptChallenge()
{
%challenge = strlwr($encryptedchallenge);
for (%i = 0; %i < strlen(%challenge); %i++)
{
%char = strcmp(getSubStr(%challenge, %i, 1), "");
if ((%char < 48 || %char > 102) || (%char > 57 && %char < 97))
{
schedule(1000, 0, MessageBoxOK, "REJECTED","Invalid characters in server challenge.");
disconnect();
return;
}
}
rubyEval("tsEval '$decryptedChallenge=\"' + $accountKey.decrypt('" @ %challenge @ "'.to_i(16)).to_s(16) + '\";'");
%replayedClientChallenge = getSubStr($decryptedChallenge, 0, strLen($loginchallenge));
%serverChallenge = getSubStr($decryptedChallenge, strlen(%replayedClientChallenge), strLen($decryptedChallenge));
if (%replayedClientChallenge !$= $loginchallenge)
{
schedule(1000, 0, MessageBoxOK, "REJECTED","Server sent back wrong client challenge.");
disconnect();
return;
}
schedule(getRandom(128, 512), 0, commandToServer, 't2csri_challengeResponse', %serverChallenge);
}
schedule(5000, 0, exec, "scripts/autoexec/override.cs");
———————————————————